In 2018, Google Science Fair was reimagined to be an inclusive global science competition for students that retained a celebration of innovative thinking yet engaged a wider range of students. We collaborated with Google along the entire journey to create an experience that would expand students' confidence, ignite their passion in science, and guide them on how to make the world a better place.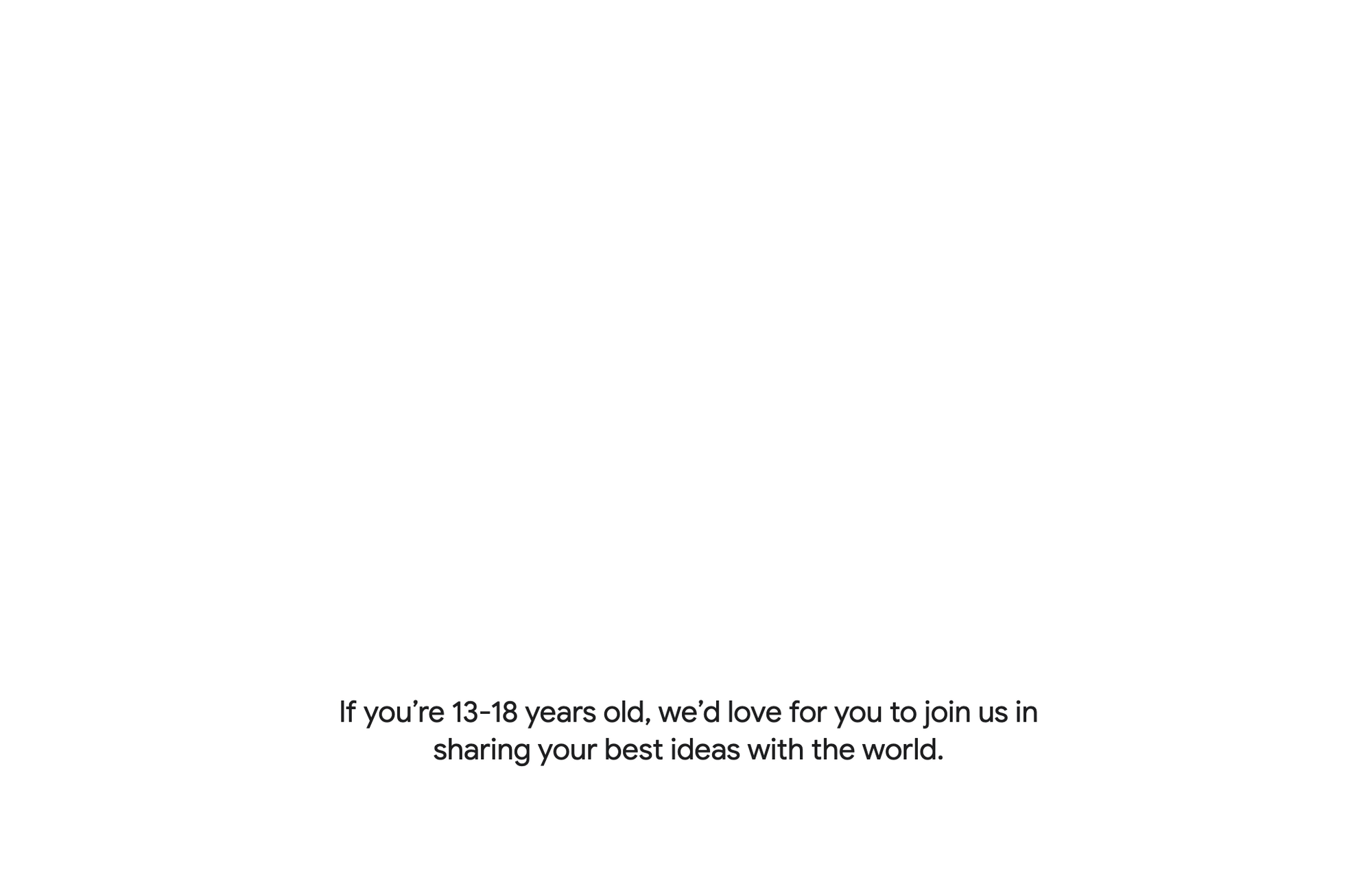 Reshaping the experience
Inspired by a range of STEM disciplines and diverse perspectives, we utilized a plethora of colors, shapes, photos, and stories to represent the power that comes from bringing ideas together to create something new and greater than the sum of their parts.

fdfd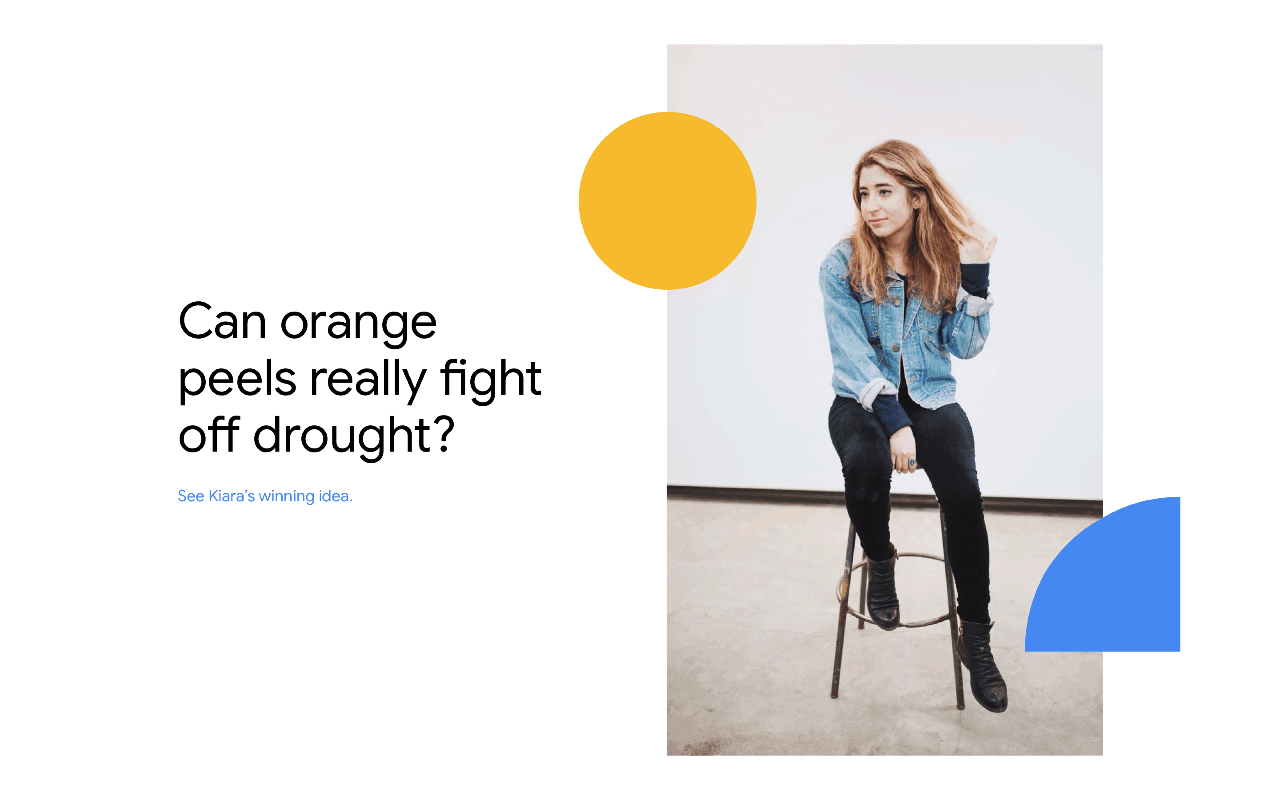 Leveling the playing field

We dug into research and pulled out insights from previous Google Science Fair years, learning that students had signed up with ease, but many struggled to submit a complete project. So, we reimagined the project creation and submission experience—providing step-by-step guidance and resources for both students and educators.

PHONE PLATFORM HERO

We added new features like rich content entry and autosave to give students more control without the fear of losing work along the way.

CLOSE-UP UI HERO

We created new ways for students to collaborate with peers, get guidance from mentors, and share with friends and family.
CLOSE-UP UI HERO
6 stages
15 languages
In everything we designed, we had to keep 15 languages in mind so that nothing was lost in translation. Our implementation for every stage of the program (from teasing the start date to announcing the winners) had to account for everything from text varying in length, to readability for non-Roman character sets, to right to left presentation.
Designing for inclusion
We also worked hard to ensure the entire design system met WCAG AA requirements across every view on every display.
Results
Our strategy worked. There was a 100% increase in registrations, with entries from 109 countries around the world. There was also a much wider diversity of projects across all STEM disciplines.
P
I acted as Design Director
for this amazing crew:
Cameron Cooper
Daniel Moreno
Jack De Caluwé
Julie Rose
Junko Maegawa
Martha Koenig
Sunny Eckerle
Thomas Charlet
Yuriko Zubia
And worked cross-discipline
with these folks:
Strategy


Jason King
Karan Patel



Engineering


Brian Hefter
David Brewer
Jeremie Carlson
Jonathan Streater



Production


Andrew Barden
Jonathan Creech
Nicholas Dahl
Olivia Harris